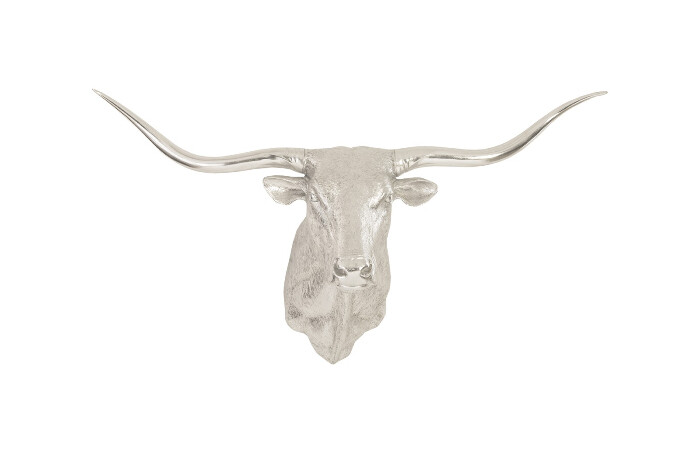 Longhorn Bull Wall Art Resin, Silver Leaf
PH83141-PC
Product Details
The Longhorn Bull Silver Wall Art brings a room all of the exoticism the lover of rodeo memorabilia enjoys without having to spend time dusting off your chaps! Plus, there's no guilt for animal lovers with our luminous silver sculpture, as it is made of composite in a silver leaf finish. Who knew an animal known for its rowdiness could look so glamourous! This decorative accessory reflects the ethos that Phillips Collection personifies: modern organic.
This is hand-sculpted and cast in resin.
No animals were harmed in the making of this wall decor.
Save this product for later